Monday, September 10, 2012
Wednesday, September 5, 2012
Looking for another way to increase awareness of T1D in your community?
Need something to help with your fundraising efforts?
Simply want an additional way to show your support for diabetes – perhaps on World Diabetes Day or during Diabetes Awareness Month?
Like many families impacted by T1D, we participate in different fundraisers for organizations that are focused on improving the lives of those with the disease and on finding a cure.

We also hold some of our own, which are generally very small scale obviously.

We have always wanted to do more though.

We wanted to create something that would be meaningful and useful to people affected by the disease, the proceeds from which would be used to support the fight against the disease.
Given our concern for how our daughter, and other kids with T1D, will be perceived and treated as they grow up, we have always taken every opportunity to raise awareness of the disease with those we interact with.

So our thoughts about how we could contribute to the cause have many times included the idea of furthering that awareness.

We sought to somehow use the international symbol for diabetes, a blue circle, to achieve this goal, which quickly led us to the idea of creating blue wreaths.

While we believe they are very nice decorative pieces, these wreaths could more importantly be used by those affected by this disease, and their friends and families, as a way to show support for the disease, to assist in any fundraising efforts they are engaged in, and to increase awareness within their community.

This would be achieved through the wreaths being great conversation pieces as friends and neighbor are sure to inquire as to their unique color and look.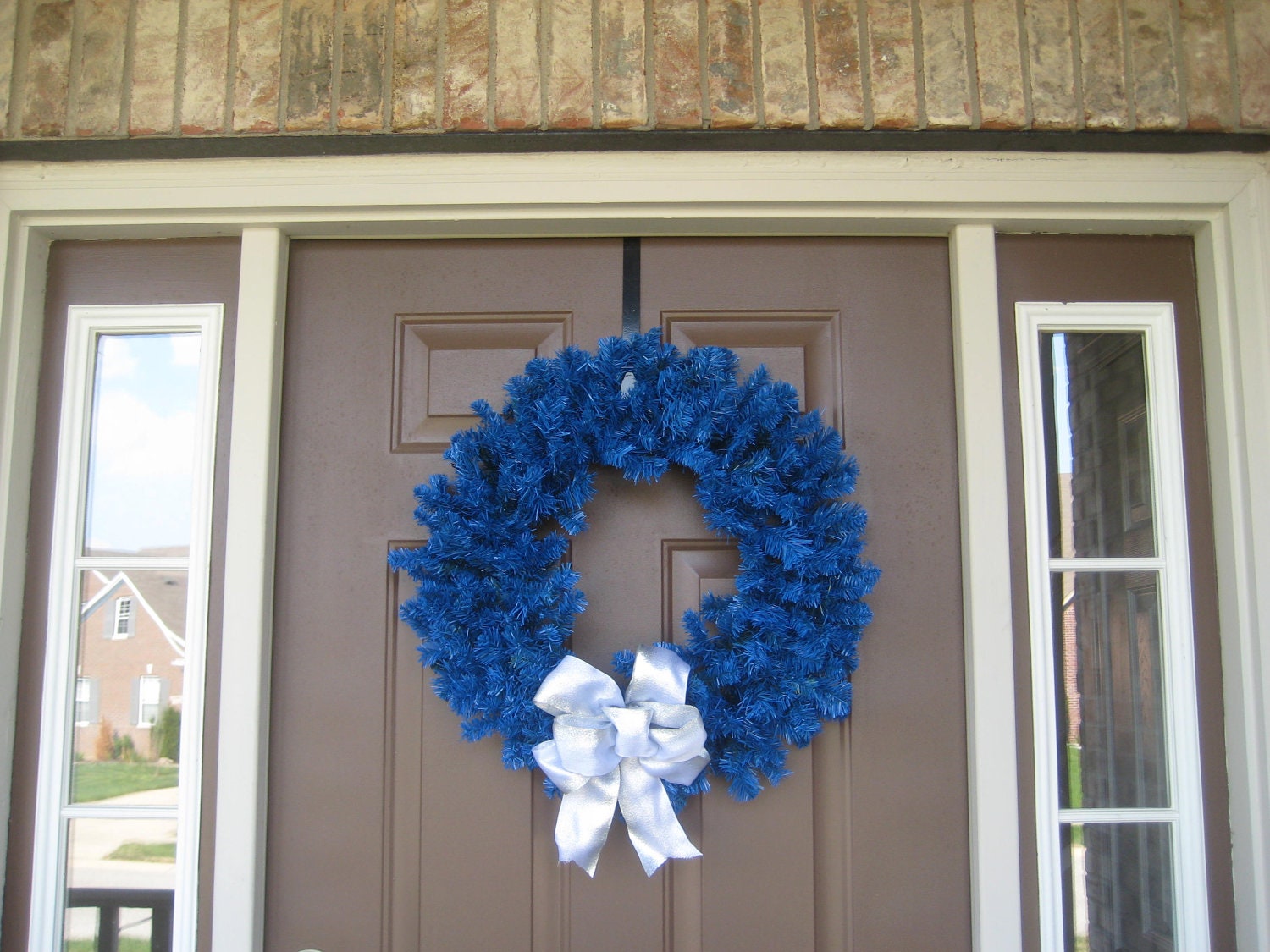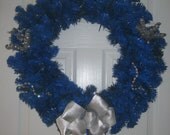 As we planned for making this idea a reality we realized that we would have broader appeal by creating other types of wreaths as well, and by setting up an online store that could reach a larger audience.

Therefore, we have setup a Redhead Living shop on Etsy, which can be located at here.
All proceeds go directly to JDRF.

Feel free to visit our store to see if you have an interest in the blue wreaths, or one from the selection of other styles we offer, which we will be expanding as others are completed (check back this weekend for a couple of non-blue decorative wreaths – the proceeds will go to JDRF for those as well).

With World Diabetes Day and Diabetes Awareness Month right around the corner we hope to have these on display in all corners of the country, and sparking up conversations that allow others to become educated on diabetes and its impacts on those we care about.

If you think others would be interested in our products please do not hesitate to let them know about our shop.

We appreciate your help in making this endeavor successful.

Together we can bring more attention to T1D and contribute to the fight against it at the same time.